All things must end.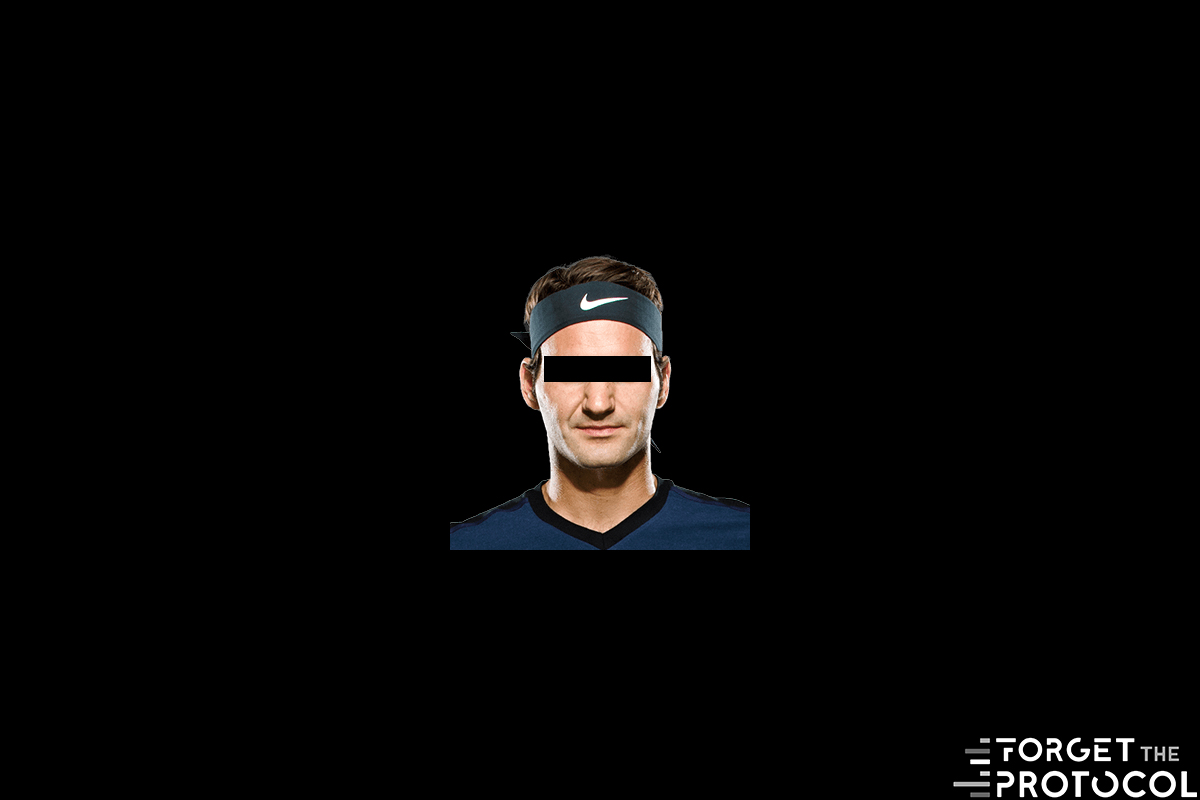 It's a real shame that the phrase "you either die a hero or live long enough to become the villain" made its way into the public lexicon, because it's stupid. It's not even true on a super macro, idea level kind of thinking. It's also from a movie that's overrated and actually bad.
Tennis in 2019 will tell the story of the end of heroes. They will go the way that heroes actually go: with a whimper, a sad silhouette of what they used to be.
2017, and to a lesser extent 2018, told the stories of unprecedented renaissances in tennis. It began with a men's finals matchup between a thought-to-be-washed 17-seed and a thought-to-be-washed 9-seed playing in the Australian Open finals. The washed 17-seed, Roger Federer, went on to win the match, then Indian Wells, then Miami, then Halle, then Wimbledon, then Shanghai, then the Australian Open again in 2018, then Rotterdam to reclaim the world number one ranking, the oldest man to ever do so.
The washed 9-seed, Rafael Nadal, would regroup to win Monte Carlo, then Barcelona, then Madrid, then the French Open, then the US Open, then the China Open, then come back in 2018 to win Monte Carlo (again), Barcelona (again), Rome, the French Open (again), and Toronto.
2017 also saw Serena Williams's most recent title, while pregnant at the Australian Open, and saw her sister, Venus, top the year-end prize money list.
Three of the four of those players might well be the three best tennis players to ever play.
All four enter 2019 at varying degrees of washed or injured.
---
Lost in the happy-fun-time world of Serena making two slam finals (an outrageous accomplishment), Novak Djokovic coming back to look like prime Novak Djokovic, and a slam a piece for the two best men's tennis players of all time was the simple reminder that in tennis, when it goes, it goes fast.
David Ferrer, once upon a time ranked 3rd in the world and a generational clay court talent, began his 2018 season by beating Chinese wunderkind Yibing Wu, Portuguese grinder sensation Joao Sousa, and soon-to-be-household-name Hyeon Chung en route to the final in Auckland (he would lose to Juan Martin Del Potro in straights). He entered the Australian Open as the 33rd ranked player in the world, one place away from nabbing the final seed (which would go to Mischa Zverev, who retired with injury in his first round matchup then got fined tens of thousands of dollars for it by the ATP). He played a grinding five-set match against Andrey Rublev in the first round, easily one of the five best matches played the entire tournament. He lost.
He didn't win back-to-back matches again until October 4th, in a Challenger tournament in Monterrey. That run to the finals (where he'd lose to even older Ivo Karlovic) moved him all the way to...110th in the world.
Then he retired from professional tennis.
This is how aging works in tennis. First, you see a few cracks. Then it goes all of a sudden. It'll be a pattern to watch.
Venus Williams, despite bowing out in the first round of Melbourne to an extremely good and extremely under seeded Belinda Bencic, had an incredibly successful early hard court season, making the semis of Indian Wells and the quarters of Miami, notching wins over Anastasija Sevastova, Kiki Bertens, and Johanna Konta. Then she went 8-8 the rest of the year, only two wins coming against top 50 opponents (No. 44 Elena Vesnina and No. 40 Camila Giorgi). She's teetering on the edge of being a competitive WTA player, and she skipped the entire Asian swing.
She'll enter the 2019 Australian Open without a seed.
Roger Federer won 48 matches last year and reclaimed the number one overall ranking. You can also count on one hand the number of impressive matches he played the last 10 months of the year (6-1, 6-4 over Medvedev in Basel; 6-4, 6-4 over Nishikori in Paris; losing 7-6, 5-7, 7-6 to Djokovic in Paris; 6-2, 6-3 over Thiem at the Tour Finals). Eventually, the magical resurgence for Federer is going to end. He'll keep playing through the 2020 Olympics thanks to his ginormous endorsement contract with Uniqlo, but the decline will be extremely tangible by then.
Rafael Nadal had a really efficient 2018. In the tournaments he didn't withdraw from, he won five titles, lost to Dominic Thiem on clay (nothing to be ashamed of even for Nadal) and lost in the semis at Wimbledon in the match of the year. He also only entered 9 tournaments and withdrew from two with injury. Nadal will win the French Open again in 2019, and he will probably also win at least two other big clay court events. When he becomes washed, we'll know by how few tournaments he'll enter, not so much on the level at which he plays. He's too good, and, thanks largely to why he's so good, too frail to have the kind of decline Federer has had.
He's entering 2019 with more leg injuries and serious doubts as to whether he'll be healthy for the Australian Open.
Serena is a much tougher nut to crack. In 2018, she was at the level of fame/wealth/health/skill that she only had to play a few events. She made finals at Wimbledon and the US Open. No one knows what happened in the finals in New York, and no one has ever written about it. Crazy. Winning 5 matches in a row is freaking hard no matter who you play, but Williams in Wimbledon was as friendly of a draw as you can image. Her path (beating players ranked 105, 135, 62, 120, 52, 13, before losing to 10) was the easiest route to any WTA slam finals in 2018. Her US Open run was legit, and impressive as hell.
But now she's 36, and the tour around her is looking ever stronger. Adding their names to the elite group of Caroline Wozniacki, Angie Kerber, and Simona Halep are still growing stars like Sloane Stephens (25), Naomi Osaka (21), Elina Svitolina (24), Daria Kasatkina (21), and Aryna Sabalenka (20). The WTA's been deep for a handful of years, and somehow, 2019 will bring with it an even deeper crop of talent. For 8,000 reasons, Serena winning a slam at age 36 would be more impressive than Federer winning slams at the same age. It's a whole lot less likely.
There are lots of things I could say about the potential usurpers to these thrones. I think Sascha Zverev makes a slam final this year. I think Kevin Anderson (ugh.) wins a slam this year. I think Hyeon Chung establishes himself as a top-ten level player, I think Karen Khachanov is Tomas Berdych But Good, I think Daniil Medvedev could end up being the best player of the 18-22 year-olds by the time their careers end, and I'm selling all shares of Denis Shapovalov stock (UGH.).
Naomi Osaka is already an international star and deserves it, but Aryna Sabalenka is going to win Melbourne. Daria Kasatkina might be the most fun player in tennis to watch, Amanda Anisimova is just 17 and is going to win a tournament in the next 15 months, I'm buying shares of Sofia Kenin stock, and I'm still dumping every last share of Jelena Ostapenko.
But this is a sport where the top 5, and more often the top 3, are the only players that move the needle, and this is ostensibly a season preview.
Here are some awards.
ATP
Australian Open Winner: Kevin Anderson
French Open Winner: Rafael Nadal
Wimbledon Winner: Novak Djokovic
US Open Winner: Novak Djokovic
Breakout player: Ugo Humbert
Player of the Year: Novak Djokovic
Comeback Player of the Year: Stan Wawrinka
WTA
Australian Open Winner: Aryna Sabalenka
French Open Winner: Caroline Garcia
Wimbledon Winner: Naomi Osaka
US Open Winner: Garbiñe Muguruza
Breakout player: Amanda Anisimova
Player of the Year: Aryna Sabalenka
Comeback Player of the Year: Belinda Bencic